What is a TechMentor?
A TechMentor is an advocate, a professional, or a family member who personalizes assistive technology for at least one person with special needs to participate more fully in their own lives on their own terms. This video highlights our own TechMentor Director's journey with his little brother. Today he is the Director of our TechMentor program that trains communities and families how to support individuals with special needs a unique and innovative way.
"You have no idea the emotion making this testimonial video unleashed. I started thinking about the last year, and how much has changed. You really have no idea how much you have changed my life, and I'm eternally grateful."

Kevin Winslow, MPower Me TechMentor Director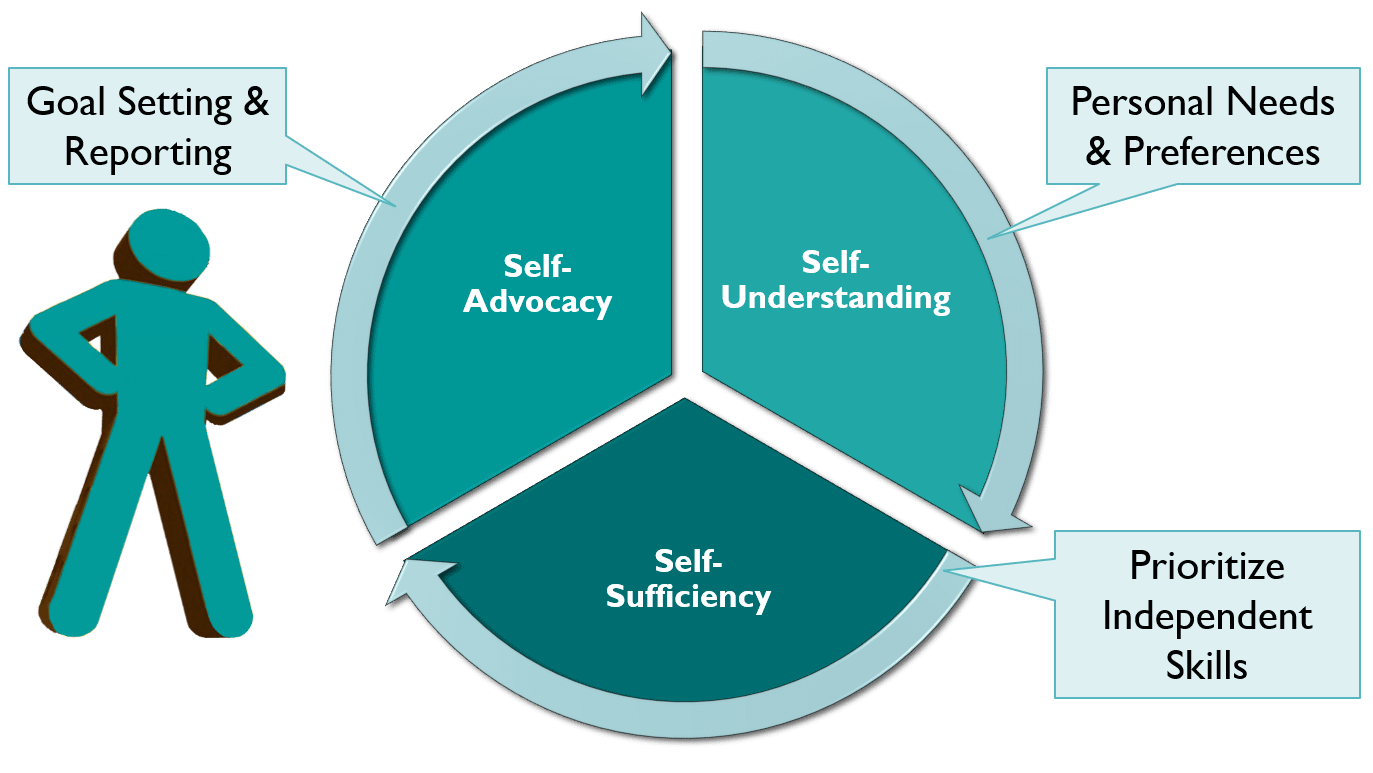 Tech-Enabled Self-Determination
The MPower Me TechMentor program offers an infrastructure for coaching individuals through a self-determination journey, facilitated by personalized assistive technology, including but not limited to MyGuide, which was specifically designed to support the TechMentor program.
Each component of the TechMentor coaching cycle reinforces established skills as it introduces new elements of self-determination. Identifying personal needs and preferences builds self-understanding, which provides a foundation for prioritizing skills that the individual wants to perform more independently. Self-sufficiency is developed as the ratio of support to independence shifts towards participation for each of those prioritized skills. Self-advocacy begins as they set goals and report their progress and opinions about those prioritized skills, and because self-advocacy is a catalyst for further self-awareness, the cycle continues.
TechMentor Services
TechMentor™ services include training, consultation, coaching, and assistance for the individual and/or their support system to integrate and leverage technology-based solutions, including but not limited to the MyGuide system, into the individual's daily life, across settings. Services will integrate the individual's goals and outcomes as they progress through four MPower Me program modules.
Device literacy and utilization
Using assistive technology to support self-expression and communication
Personalizing assistive technology to achieve goals and priorities
Exploring standardized technology as a lifelong resource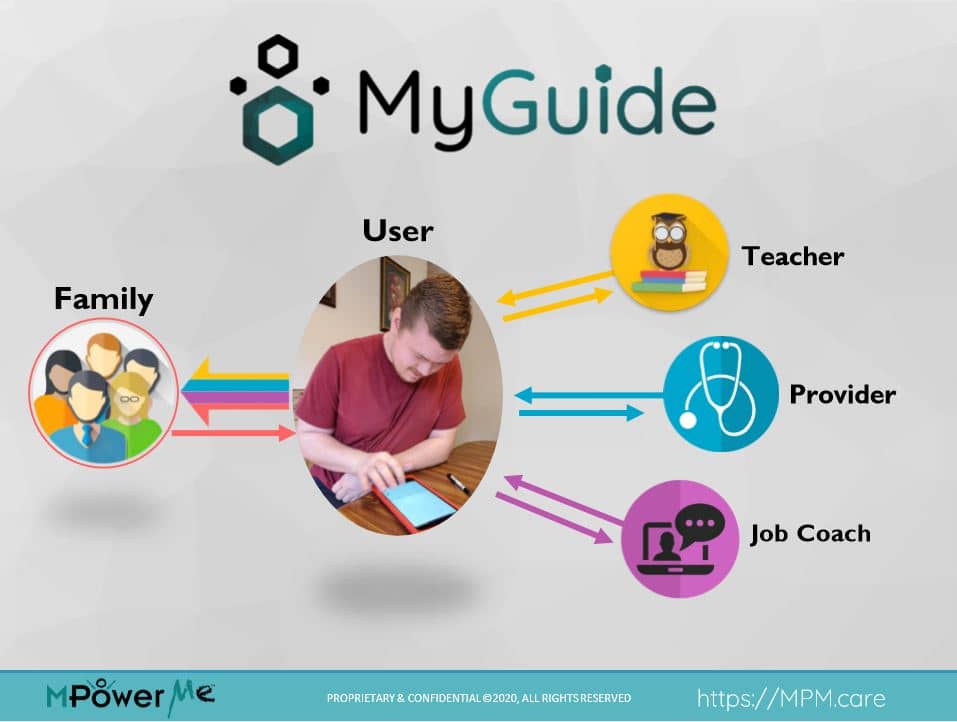 TechMentor Training
MyGuide-certified TechMentors are providers, clinicians, teachers, advocates, and interns who have been cross-trained to leverage tech-based interventions and tools to:
Improve independence, self-sufficiency, and self-determination;
Enhance or expand the impacts of existing services and supports;
Reduce the need for human interventions (e.g. human prompting, supervision); and
Increase the use of standardized technology as a lifetime resource.
MyGuide-certified TechMentors are trained within the framework of the MPower Me Community Collaborative™ that aims to establish technology parity for people with special needs, so they may benefit from technology as much as everyone else in their community. TechMentors are trained to coach individuals to use and personalize both assistive and standardized technology, and to monitor and respond to MyGuide reports and notifications about the individual's communication and needs as appropriate.