Dr. Maria McWhirt's 14-year-old legally blind son Daniel Mills secretly developed an app for his little brother who has autism. She was a special needs mom with a 25-year background in social work and healthcare policy, but it was this app that could get her son Dominic to calm down, to follow instructions, and to interact with other people.… online gamers who had no idea they were playing with a 12-year-old who had autism.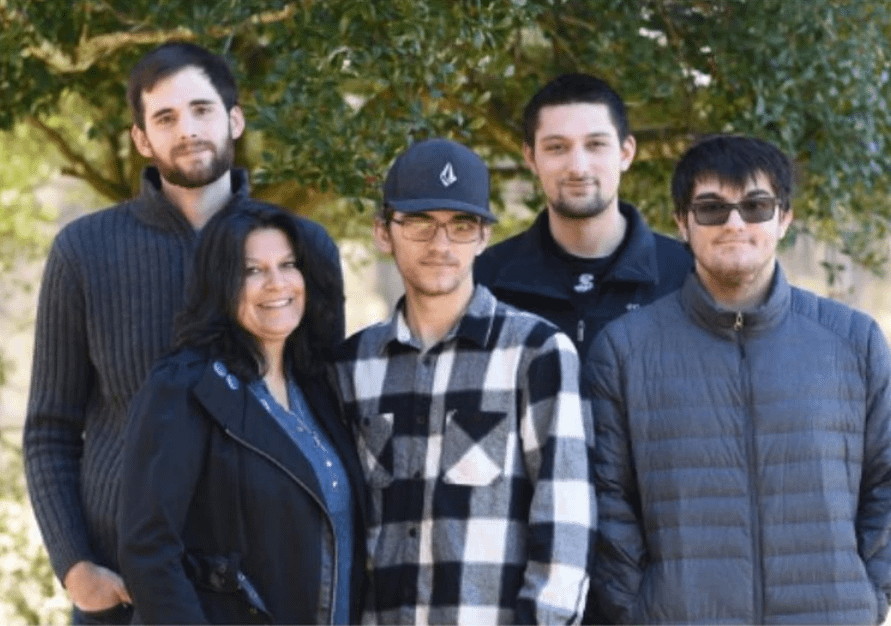 There were many assistive technology options for Daniel who was born with over a dozen vision disorders, because physical functioning, like mobility, speech, hearing, and vision is predictable and works the same way for everyone. Really smart scientists have been developing 'assistive' technology to accommodate physical impairments for decades. Because an electronic screen was the only thing Daniel could really see clearly when he was born, he learned to use a computer before he learned to walk.
But cognitive functioning–how the brain works–is unique to each individual, and impairments like those caused by autism, such as comprehension, memory, reasoning, and information processing, are too unpredictable for technologists to 'assist' with a single computer program. And that's precisely why Daniel's app worked so well for Dominic: because Daniel knew exactly how Dominic's brain works AND how to program an app.
As Dominic approached the "service cliff" that many special needs families face after high school special ed ends, Dr. McWhirt did what any single, desperate mom might do. She asked Daniel to drop out of college to design user-friendly software that she could program herself to assist Dominic in ways that she couldn't. Today, that software is called MyGuide, and it provides a way for professionals, families, and people like Dominic to custom program guides that uniquely 'assist' any special need, including cognitive deficits. 
We want to answer all of your MPower Me and MyGuide questions, so leave them in the comments below and we will be sure to get right back to you!